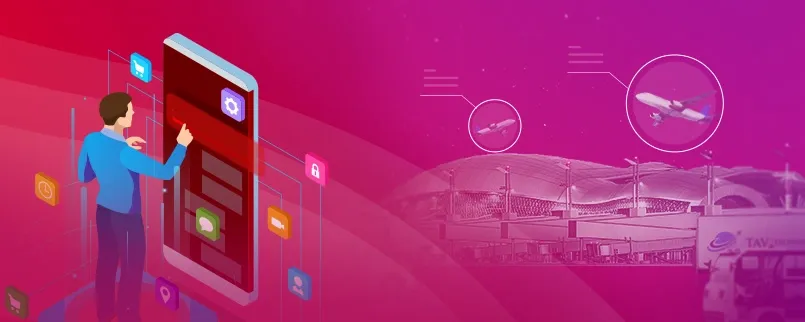 Who doesn't love traveling? Going on a vacation, the joy of discovering new places, and so on…but before all of them, you must be at the airport on time not to miss your flight!

Traveling around the world sounds nice but if you are one of the people who is always anxious about plans and schedules, you need to know useful tips for your next trip. Let's start with some definitions:

What Does Scheduled Time of Arrival (STA) Mean in Airports?

Scheduled Time of Arrival (STA) is the desired period that a vehicle, in our case airplane should land. It is nearly impossible for airport staff to manage air traffic without having a clear knowledge of STA. The Scheduled Time of Arrival is calculated by considering various parameters like plane performance, weather conditions, and distance. This calculation also takes air traffic into account. Scheduled Time of Arrival (STA) refers to a static time defined with prior information.

What Does Estimated Time of Arrival Mean (ETA) in Airports?

Estimated Time of Arrival (ETA) is calculated by looking at the sum of delays at each waypoint added to the STA of the fixed stop. ETA provides a dynamic calculation unlike STA. In other words, delays are considered on a real-time basis to define a new period for arrival time.

Useful Technologies for Flight Tracking

If you are worried about missing your flight, it would be a good choice for you to use mobile applications. There are different apps in the market both for Android and IOS devices. Today, thanks to the latest developments in smartphone technology, aircrafts can be identified in the sky. Plus, people can control which planes are currently on the ground or approaching airports anywhere in the world. Flight tracking technology provides multiple channels for passengers; namely computers, tablets, or smartphones and it only requires a good quality of access to the internet or mobile data.

The best part of these kinds of applications is that they can inform passengers about their own flights. Even though airports are working with pre-planned schedules for flight management, there is always a room for delays or unexpected changes. By using Scheduled Time of Arrival and Estimated Time of Arrival calculations, airlines and airports try to revise their next flights. Flight tracking applications of airports or airlines can inform passengers about these contingencies with push notifications or automatic e-mails.

TAV Technologies also offers valuable information to passengers through its mobile app. TAV Mobile is an innovative application specifically designed for airports and passenger needs. It can support multiple airports at the same time with an in-app airport selection feature. It is an informative app for passengers to receive instant notifications about their flights including arrival schedule, departure schedule, delays, cancellations, gate information and baggage belt information.

Get in touch with us for further details.