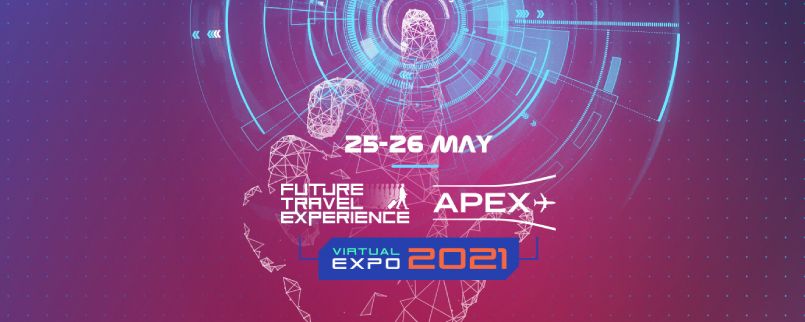 TAV Technologies were at FTE APEX Virtual Expo
We are at Future Travel Experience APEX Virtual Expo on May 25 - 26. Visit us at our virtual stand and learn more about TAV Technologies Award-winning solutions.
Event registration page.
You can catch TAV Technologies Head of Sales & Business Development, Mr. Aziz Can Aksöyek Wednesday 26th May 08:30 - 09:30 (BST) in the conference and learn how to increase efficiency and safety at airport with technology.
Conference agenda.
We will be also holding a live demo event on May 26th at 11:00 (BST). In this Live Demo Event hosted by TAV Technologies, we will present Next Generation Airport Management, Total Airport Management Suite (TAMS) which is a central platform for total airport management including all landside and airside processes aligned with existing systems, integrating them into one holistic architecture.

TAMS is an integrated platform featuring multiple solutions, covering flight management, airport resource management, capacity planning, commercial management, and ground handling services.
The system uses state-of-the-art technologies such as flight delay predictions for efficient resource planning and helps airports to take better decisions. Automation features can handle operational tasks with a distinct algorithm and ruleset, minimizing human error and task load for operators. The system augments user decisions and aims to minimize user intervention for increased operational performance. AI-based suggestion engines will help airports to leverage 'what-if' scenario planning and simulation tools, ensuring evolution from reactive approach towards pro-active collaborative decision making. This evolution will help airports to respond to problems with a new way of thinking for predictive collaboration.

You can reach the live demo event on May 26th at 11:00 (BST) by the button below.

Watch Live Demo